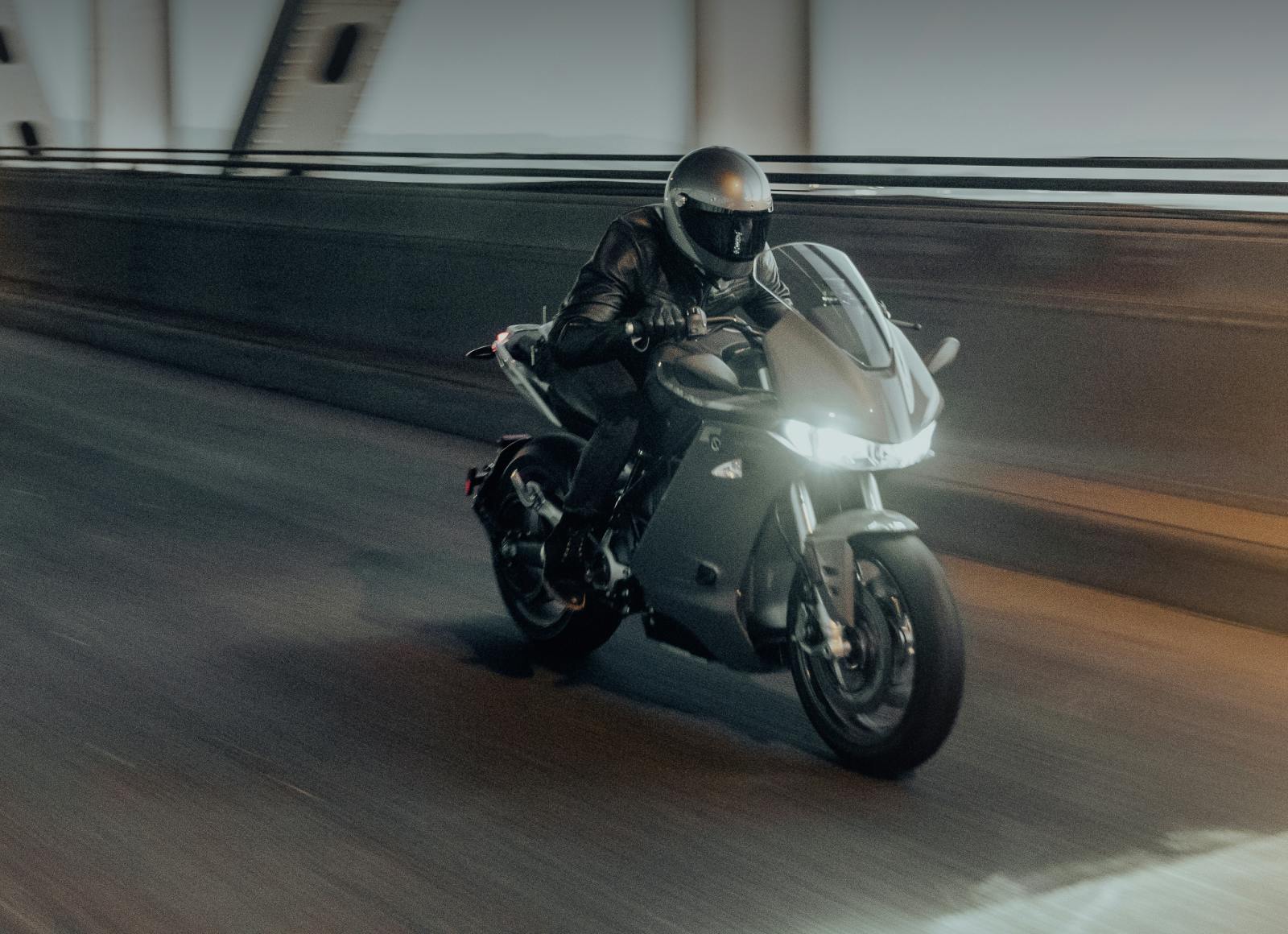 RIDE ELECTRIC
LEAD THE WAY.
Over 15+ years and millions of miles, we've created the leading electric experience that leaves riders speechless. 
The Beginning

NASA-funded engineer, Neal Saiki took a scaled-up mountain bike frame and a rudimentary electric powertrain and built the first Zero Motorcycle in his garage in Santa Cruz, CA. 

Jay Leno Tests the Zero X

It was only a matter of time before comedian and renowned vehicle collector Jay Leno decided to test-ride a Zero. Afterward, he calls the Zero X the "future of motorcycling," and says, "you could go through the bird preserve and bother nobody."

Zero Launches First Street-legal Bike

The Zero S is the first electric street motorcycle to go into mass production. While the range and top speed are limited to 50 miles and 60 mph respectively, the bike is global news. The Zero S also includes an all-new chassis and bodywork and is quickly followed by the release of the Zero DS for those who want a trail-ready, street-legal motorcycle.

The First Zero with 100-mile range

For the first time, battery range reaches triple digits for city riding: 114 miles. The moment heralds the arrival of a "brushless" motor and controller for simplicity and reliability. Cast wheels are used for the first time, and the bikes have all-new styling. In some form, much of this technology is still in use today.

Fabio Rides a Zero

Who knew Fabio—model, actor, and star of the "I can't believe it's not butter" ads—was an avid motorcyclist and electric vehicle enthusiast? He adds a Zero DS to his already large motorcycle collection and becomes a spokesperson for the national EV advocacy organization, Plug In America.

Electric Terry Hershner Rides Across the Country

Terry Hershner, aka Electric Terry, becomes the first person to ride across the country on an electric motorcycle. He goes from San Diego, California, to Jacksonville, Florida, in five days, or 135 hours, with no support and using existing charging infrastructure.

Zero adds new suspension and ABS

Zero steps squarely into the mainstream motorcycle market with the addition of top-shelf parts like Pirelli tires and fully adjustable Showa suspension. In a first for production electric motorcycles, Bosch ABS braking is made standard across the street-legal line, adding a huge measure of safety and control.

New Branding

Zero introduces new premium branding to reflect the elevated quality of the Zero motorcycle experience. 

Zero Launches Premium Line with SR/F

A tectonic shift in performance and technology arrived with the all-new SR/F, delivering effortless power and performance customization. 

Zero announces 10-Year Partnership with Polaris

As the leader in electrification, Zero is selected as a key partner in other powersports categories. 

Zero Launches the Bike of the Future — the FXE

Zero partners with the award-winning design firm, Huge Design, to craft the motorcycle of the future. The future has officially arrived.
How far can I go on a charge? How fast do they go? How do these compare to gas bikes?
We have you covered.
Advantages
Electric motorcycles deliver an elevated, nearly-silent experience. Gearless, clutchless, and impossibly smooth with torque that leaves gas bikes in the dust. 
Learn More
Charging & Range
With 8% more charge stations, each year, riding electric is becoming easier by the day. Understanding charging types and range will help you find the right solution for you.
Learn More
Technology
Zero's Cypher operating system, app, Z-Force Battery packs, and motors combine to deliver performance unmatched in the motorcycle industry. This patented combination of technologies is electrifying many categories in powersports and beyond. 
Learn More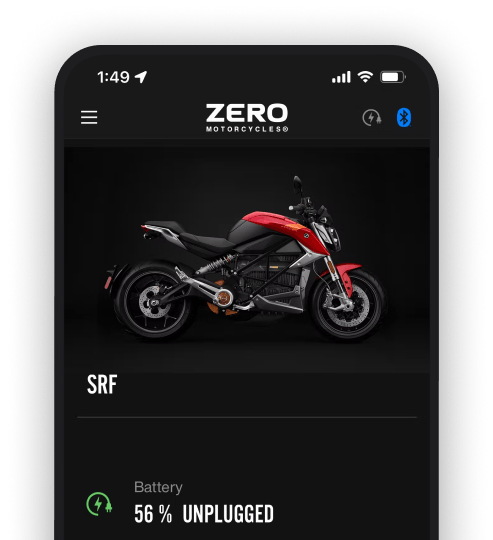 Designing Future
Pushing the boundaries of technology and design are important to creating the future of electrification. From concepts to real work bikes designed for the future.
Learn More